Plymouth Gin label design from the archives
A number of years ago Acme Studios received a request to simplify and redesign the label artwork for Plymouth Gin.
For a brand that was established over two centuries ago, we had to treat the design with respect and a sensitive, light touch. The brief we received at our Teddington Graphic Design studio was to redesign the label and logo to be rendered in two colours making it more contemporary and iconic. We were sent the brand guidelines to follow in terms of colour and typography. After some delicate illustration and design work we presented the client with the following visuals: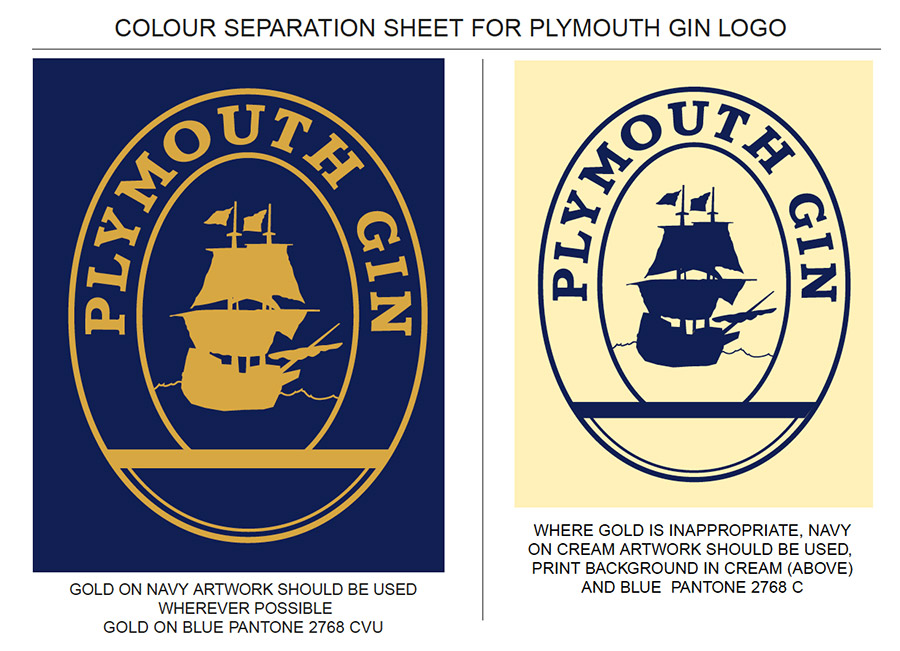 Plymouth Gin bottle label redesign artwork.
The two colour ways were well received with very little feedback and amendments. We then sent high resolution artwork for print and web in multiple formats.