Logo design and leaflet design for CIG interpreters group
Conference Interpreters Group approached Acme studios to design their logo and create a leaflet design for print to distribute at trade events and to send to clients as part of their marketing pack.
We wanted to utilise elements from the tools used by interpreters in the logo design, and settled on a subtly placed pair of headphones on the dot of the 'I'. CIG were very happy with the simplicity of the logo design and the fun headphones element, so we agreed to follow through the light-hearted approach to the front cover of the leaflet design.
The leaflet design incorporated quite a lot of information about the organisation's activities, but with a light hearted illustration on the cover.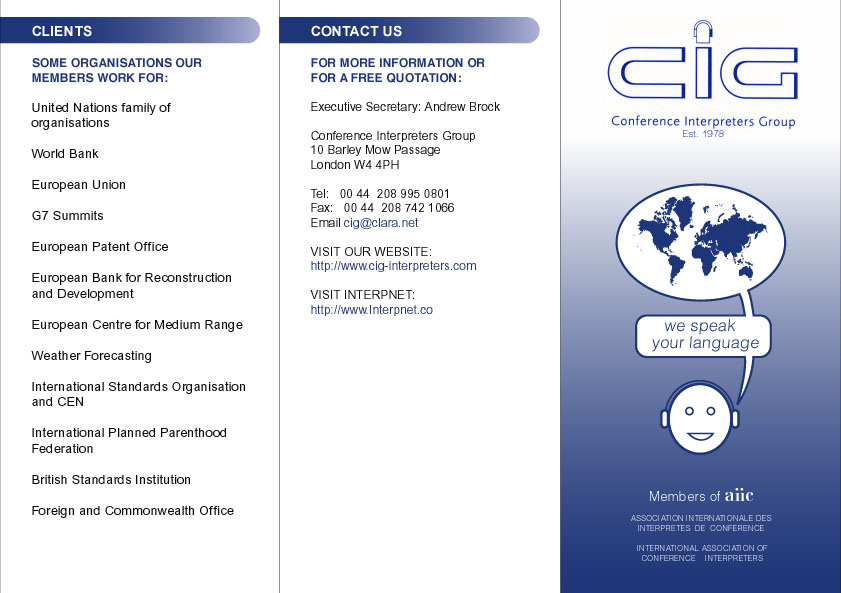 Cover of CIG leaflet design front cover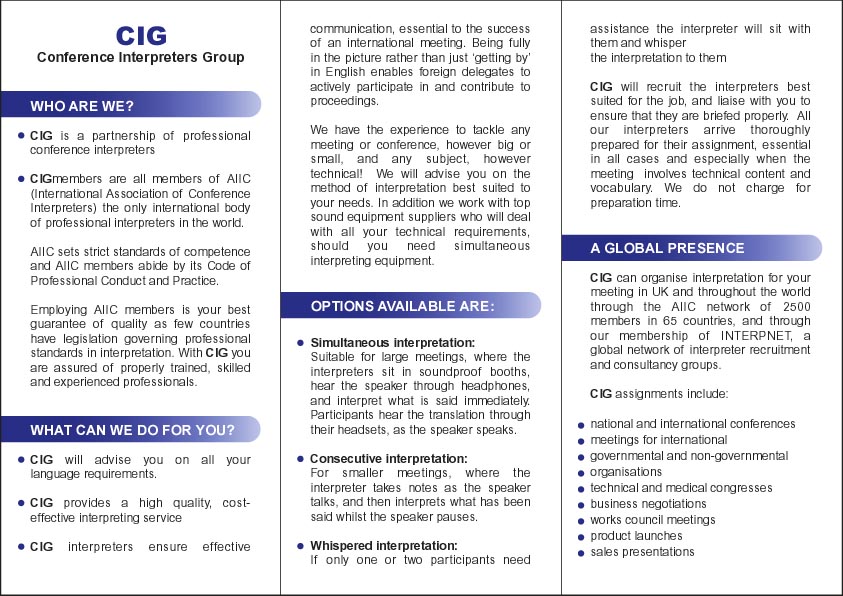 Inside pages for CIG leaflet design
Acme Studios based in Teddington, near Kingston and Twickenham have been designing creative graphics for print and web since 1998, so have a wealth of experience to bring to your project. You can view more of our previous design for print work here.