Acme Studios commissioned to design King's newsletter for three years running
Acme Studios have, for the third year running been commissioned to design the King's School Canterbury's annual newsletter.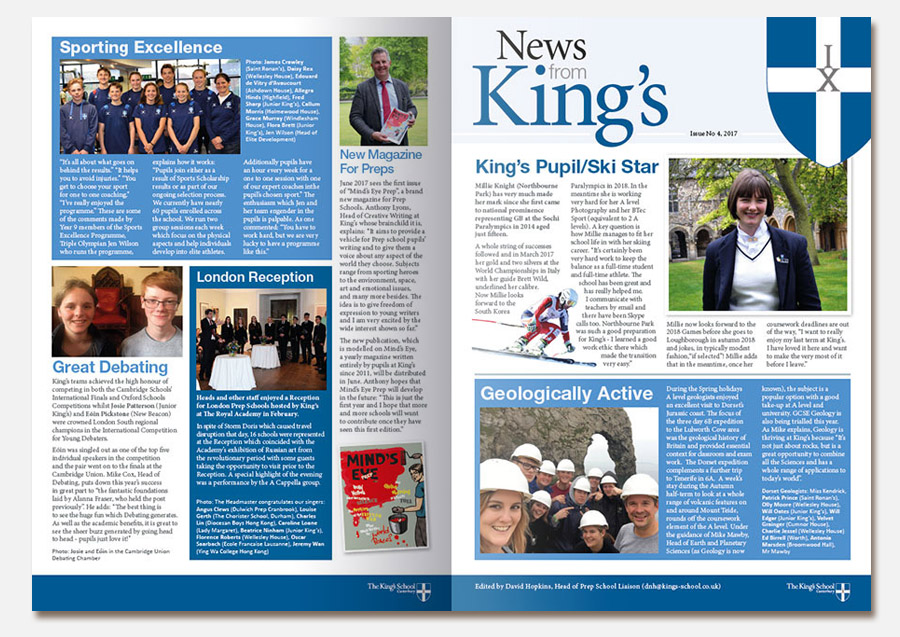 The initial  brief, three years ago, was to design a four page A4 newsletter that would be printed and posted to feeder prep schools and alumni. The King's marketing department. The challenge for the Acme graphic designers was to present 18 to 20 photos and a substantial body of text in an interesting and attractive style, but retaining the school's house style.
The results in the first year were so warmly received by our client and the recipients of the newsletter, that they chose to place the design work with Acme Studios for the following two years.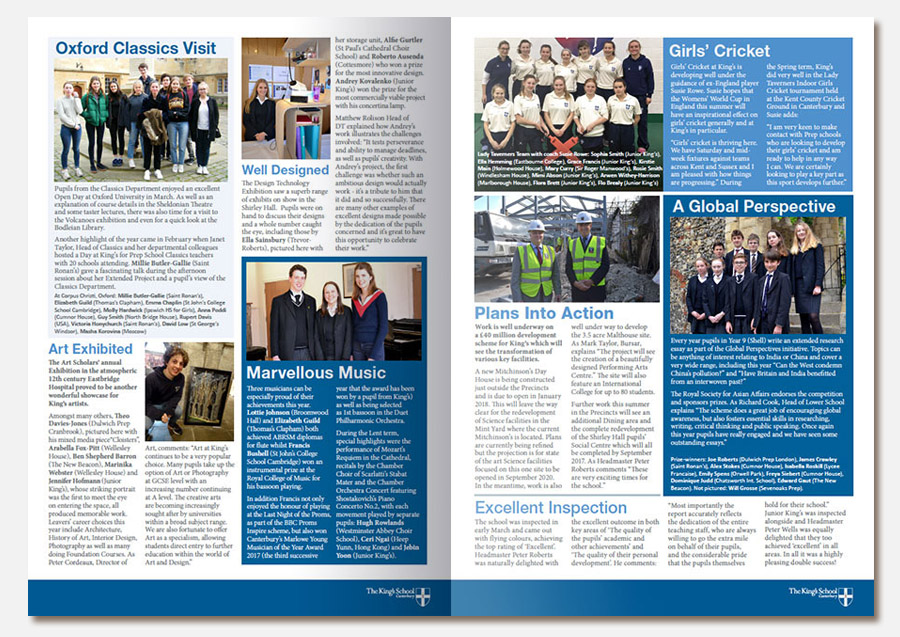 The graphic design work was completed in early June 2107 at the Acme Studios premises in Teddington near Kingston Surrey. High res artwork was then sent to King's for printing with their local litho printers.
Acme Studios have built up a good working relationship with King's School over the past four years. Newsletter design requires specialist skills that Acme Studios can offer, from template creation, photo editing and retouching, then combining all the elements to create an appealing and engaging design that demands to be read.